The Best German Language Institute In Chandigarh, Punjab. India
Monday - Saturday: 09.00 am - 18.00 pm Sunday: By Appointment
 

Upcoming German Batches
Goethe German A1 Intensive
27.05.2019 – 28.06.2019, 06:30 pm – 08:30 pm, Mon-Fri
03.06.2019 – 28.06.2019, 12:00 pm – 02:30 pm, Mon-Fri
03.06.2019 – 28.06.2019, 04:00 pm – 06:30 pm, Mon-Fri
17.06.2019 – 12.07.2019, 12:00 pm – 02:30 pm, Mon-Fri
Goethe German A2 Intensive
03.06.2019 – 28.06.2019, 06:30 pm – 08:30 pm, Mon-Fri
Goethe German A2 Weekend
Next batch on Demand
Goethe German B1 Intensive
03.06.2019- 28.06.2019, 07:00 am-09:30 am, Mon-Fri
Goethe German B2.2
24.06.2019- 09.08.2019, 04:30 pm-06:30 pm, Mon-Fri
Stammtisch
Kindly see Events column to know dates for upcoming Stammtisch
Our Teachers
Teacher is the main pillar of any education institute or organisation. No matter, how big or famous a language institute is, but if it does not possess high-quality teaching staff, it will never give you the desired result. You might pass your A1 exam, but will not be able to speak and understand German, when you are actually in Germany and speak with native speakers.
As a student, you must know, who is going to teach you and what qualification and experience your teacher has.
We have also observed, in some institutes, teachers lie about their qualification and pretend to be highly qualified but in reality, they possess only basic qualification in the German language as a learner. Let alone as a teacher. Don't fall for fake and big promises by such institutes and ask for teacher's qualification and if needed, then proof as well.
We are a team of highly qualified, experienced and talented German teachers, who take teaching German as a foreign language to a new level.
With our new teaching methodologies, audio video equipment, extra vocab classes , German-speaking sessions, German discussions, doubt sessions and blended mode of learning, we always try to provide best German learning environment to our students.
  Why German Haus?
Highly qualified German trainers certified from Goethe Institut, New Delhi
Best German classes in Chandigarh with updated study material
Special Intensive batches to boost up your learning speed
Stammtisch – discussion on various current topics in German language : We are proud to state that, The Language Office is the first institute in Punjab and Chandigarh to conduct Stammtisch.
A big German Haus whatsapp Group, which connects more than 200 German speakers, learners and teaches across the world.
Extra spoken classes
Extra doubt sessions
Extra story classes to enrich your vocabulary and grammar.
Lifetime access to the enrolled level for German classes.
Free guidance for Study Visa and Spouse Visa for Germany (only for enrolled students)
German Haus is dedicated to German language only.
 

Career in the German Language
The requirement for experienced German Teacher(6,7,8 -Classes) for S. S. Mota Singh Sr. Sec. Model School (Paschim Vihar) .Please let me know if  anyone is interested, contact: Aakanksha Pithauria, 9582359843
Three schools in Noida are looking for a German teacher.Interested candidates with fulfilling following criteria may send resumes to: kavita.chhabra@goethe.de

1. minimum of three years of experience of teaching board classes
2. minimum B2 certificate
3. Active participation in Workshops of Goethe Institut or InDaF (minimum thrice a year)
4. Residential Location: in or around Noida

A school in Greater Noida is looking for a full-time teacher. Timings 8.90-2.15 ( winter) 7.40- 2.10( summer) . School buses can be used for transport. Salary range 30,000-35,000 INR + perks possible depending on the agreement between teacher and the school. Send your mail to preeti.shah@goethe.de with the subject line – resume for Greater Noida school.
Presidium school, Rajnagar Extension is looking for a German teacher to teach V-VIII classes. Interested candidates can send their resume to rajnagar@presidiumonline.com or 28shradha@gmail.com
 Important Notifications
Goethe Insitut, New Delhi has increased its examination fees. Kindly read our blog section for further information.
New TestDaF dates for the year 2019 are out now. Please see the registration and exam date under the exam section.
B2 exam pattern for Goethe Institut will be changed after August 2019
New dates for Goethe Institut exams for 3rd Quarter will be out in June 2019
 Goethe Institut Exams
Online Registration:
For A1: 22.05 (12 PM onwards)
Goethe Institut German A1, July, 2019
06.04. (written+oral)
13.04. (written+oral)
20.04. (written+oral)
27.04. (written+oral)
Goethe Institut German B1, June, 2019
Goethe Institut German B2, April, 2019
TestDaF Dates in Goethe Institut, New Delhi
Examination (T098)
10. April, 2019
9:30–15:30 hrs
Registration 13.02.- 13.03.2019
Examination (T099)
23. May, 2019
9:30–15:30 hrs
Registration 28.03.- 25.04.2019
Examination (T100)
18. July, 2019
9:30–15:30 hrs
Registration 23.05.- 20.06.2019
Examination (T101)
12. September, 2019
9:30–15:30 hrs
Registration 18.07.- 15.08.2019
Examination (T102)
05. November, 2019
9:30–15:30 hrs
Registration 10.09.- 08.10.2019
Upcoming Events
Our Upcoming Events. Don't Miss Out!
WHY US? - The best German Institute
1
Certified German Faculty
Trained German teachers. All faculties are certified from Goethe Institut / Max Mueller Bhavan, New Delhi
2
Affordable fee structure
Our Goal is to make the best foreign language education available to everyone at reasonable prices.
3
Extra spoken classes
Extra German spoken classes, doubt sessions and Lifetime access to the enrolled level for German classes
4
Only German language
We focus only on German, thus providing the best quality German classes in Chandigarh and Punjab.
OUR TESTIMONIALS
What our students say about us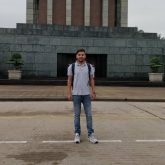 Great Teacher and also quite flexible depending upon your needs. There are weekdays and weekend batches for every level. Better than Goethe 34, you can also ask them if you want to do fast intensive course.
Abhijeet Singh, now in Germany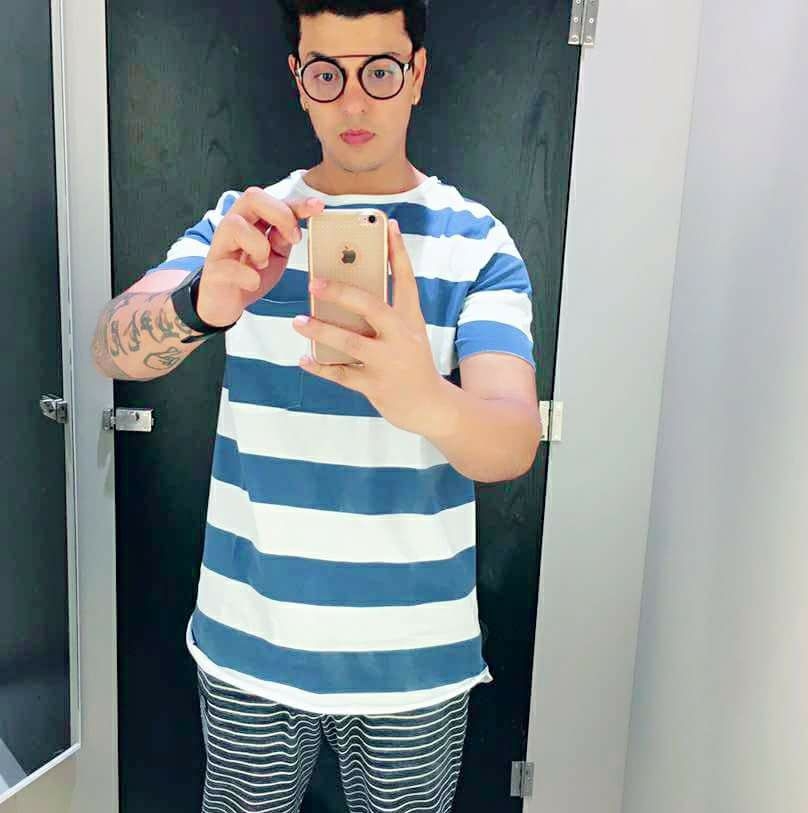 Akshay Dogra
Best!
Akshay Dogra, now German Teacher in Rise Global Academy, Sector 32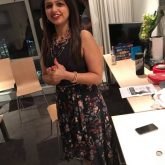 Ishita Suneja
Awesome Team.Awesome place to learn everyday.
Ishita Suneja, German as Profession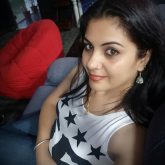 Anu Dheeraj Kairon
Great experience with this institute. Thanks faculty for giving us a good path and guidance.
Anu Dheeraj Kairon, Germany aspirant
Haroon Rashid
An excellent place which actually moulded me to acheive the set goals. Thanks to the mentors Sonali Suneja Ma'am, Neeraj Sir and Yogeeta ma'am who ensured that I was on the right learning track. German Haus is one place I would really recommend to all the German Language enthusiasts in punjab, who are sure to find guidance at the right level and an extremely helpful bunch of staff members. Not to forget the extra weekend classes for the students who actually faced difficulty in catching up-helped me improve further. Certainly an excellent institute in Chandigarh, Punjab. Keep up the good work.
Haroon Rashid
Virender Kalsi
It was a great session with german haus. Teachers have great knowledge about langauage. I would like to refer everyone to join German Haus, those who really keen to learn language.
Virender Kalsi, Germany aspirant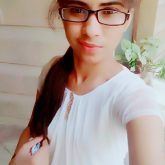 Harnoor Kaur
Best Institute in Chandigarh for learning German language. Professional and qualified faculty. Thanks a lot faculty for give us a good path and guidance.
Harnoor Kaur, Germany Aspirant
Nandita Nasssa
I feel proud to be a German Haus student. Being a part of German Haus : The Language Office itself is a big thing. This is the best German centre in, tricity and Punjab.
Nandita Nasssa, German as hobby
Ambika Sheetal
They have the best environment to learn a language. German Haus : The Language Office will provide you a real German Culture along with the language learning. Their Weekend Stammtisch is the best part that helped me a lot in improving my personality and knowledge. Well done German Haus and thanks for providing such extra services in Chandigarh. I am happy to learn under the qualified faculty. Looking forward to complete my B1 level now.
Ambika Sheetal, German as hobby
Rashpinder Sarwara
Best place to learn German
Rashpinder Sarwara, now in Germany
Harpreet Kaur
Very good institute. The language office is one of the most formal and effective foreign language school in Chandigarh. The faculty has great teaching talent and the teachers are honest, kind. If you want to improve your German, I recommend that you choose The Language Office.
Harpreet Kaur, India
Monica Chambial
I would say I was very lucky to join The language office. Flexible class timings , supportive faculties and most important you'll have your basics clear. All the best to all.
Monica Chambial, now in Germany
Rimpy Bajaj
One of the best place in Chandigarh for learn German language.I started A1 here now I completed B1 with good grades and planning to start B2. The faculty is so much supporting and understanding, environment is really very good and Neeraj sir is so much intelligent,understanding and sympathetic. Thank you so much The Language office.
Rimpy Bajaj, M. Sc. (Bio-Tech) now in Germany
If you Have Any Questions Call Us On
8872093070, 8872116777