The Best German Language Institute In Chandigarh, Punjab. India
Monday - Saturday: 10.00 am - 06.30 pm Sunday: By Appointment
Upcoming German Batches
Goethe Online German A1 Intensive
05.01.2022 – 16.02.2022, 07:00 am-09:30 am, Mon-Fri
31.01.2022 – 11.03.2022, 12:00 pm-02:30 pm, Mon-Fri
21.02.2022 – 01.04.2022, 07:00 am-09:30 am, Mon-Fri
A1 Exam Preparation
On-Demand
Goethe German A1 Weekend
On Demand
Goethe Online German A2 Intensive
31.01.2022 – 11.03.2022, 03:00 pm-05:00 pm, Mon-Fri
Goethe German A2 Weekend
On-Demand
Goethe Online German B1 Intensive
05.01.2022 – 02.03.2022, 06:00 pm-08:30 pm, Mon-Fri
B1 Exam Preparation
17.02.2022 – 02.02.2022, 06:00 pm-08:30 pm, Mon-Fri
Goethe German B1 Weekend
On-Demand
Goethe Online German B2.1 Integrated

On-Demand
Goethe Online German B2.2 Integrated
On-Demand
B2 Exam Preparation
On-Demand
Goethe German C1 Intensive
31.01.2022 – 16.03.2022, 06:00 pm-08:30 pm, Mon-Fri
TestDaf Exam Preparation
On-Demand
Telc-B2 Exam Preparation
On-Demand
Kindly see the Events column to know dates for upcoming Stammtisch
 Goethe Institut Exams
Exam in August-September, 2021
  Why German Haus?
Highly qualified German trainers certified from Goethe Institut, New Delhi
Best German classes and best German courses in Chandigarh with updated study material
Special Intensive batches to boost up your learning speed
Free study visa consultancy for study in Germany, thus saving your Rs 1 lakh to Rs 8 lakh
Stammtisch – discussion on various current topics in German language : We are proud to state that, The Language Office is the first institute in Punjab and Chandigarh to conduct Stammtisch.
A big German Haus whatsapp Group, which connects more than 200 German speakers, learners and teaches across the world.
Extra spoken classes
Extra doubt sessions
Extra story classes to enrich your vocabulary and grammar.
Lifetime access* to the enrolled level for German classes.
Free guidance for Study Visa and Spouse Visa for Germany (only for enrolled students)
German Haus is dedicated to German language only.
 

Career in the German Language
Role: Analyst (German Speaker)
Company: Diebold Nixdorf
Job Location: Hyderabad/SecunderabadJob description
A German language speaking expert holding B1, B2 or C1 certification and basic understanding Of diagnosing and resolving technical issues
German Speaking Technical Support Analyst is a member of the Service Desk team covering the day-to-day IT support needs via Phone/Chat/Self Service. The primary function of the position is to provide 1st Level support.
Responsible for providing technical assistance and support related to computer systems, hardware, or software. Responds to queries, runs diagnostic programs, isolates problem, and determines and implements solution.Apply here: https://dieboldnixdorf.recsolu.com/jobs/Jh-zty6EHVBDgQML0IJ3iA
Role: AVS Consultant – DE
Company: Amazon
Job Location: BangaloreGraduation in any Discipline is Mandatory
Candidate should be willing to relocation to Bangalore
Candidate should be flexible with rotational/night shifts
German Skills Required : B.A/M.A in German / Advanced Diploma / B2 Certification is MandatoryIf you meet the above mentioned criteria please mail your resumes to rachdhir@amazon.com and I shall get back if your profile is shortlisted.
 Important Notifications
The eighth issue of the German Newspaper

Indische Post

will be published on 15. October 2021. Send your articles and feedback and new articles to indischcepost@gmail.com
 Our Teachers
Teacher is the main pillar of any education institute or organisation. No matter, how big or famous a language institute is, but if it does not possess high-quality teaching staff, it will never give you the desired result. You might pass your A1 exam, but will not be able to speak and understand German, when you are actually in Germany and speak with native speakers.
As a student, you must know, who is going to teach you and what qualification and experience your teacher has.
We have also observed, in some institutes, teachers lie about their qualification and pretend to be highly qualified but in reality, they possess only basic qualification in the German language as a learner. Let alone as a teacher. Don't fall for fake and big promises by such institutes and ask for teacher's qualification and if needed, then proof as well.
We are a team of highly qualified, experienced and talented German teachers, who take teaching German as a foreign language to a new level.
With our new teaching methodologies, audio video equipment, extra vocab classes , German-speaking sessions, German discussions, doubt sessions and blended mode of learning, we always try to provide best German learning environment to our students.
Upcoming Events
Our Upcoming Events. Don't Miss Out!
WHY US? - The best German Institute
1
Certified German Faculty members
All our German language teachers are certified trainers.
2
Affordable fee structure
Our Goal is to make the German language available to everyone at reasonable prices.
3
Extra perks with us
Stammtisch, German newspaper, learning platforms for our students.
4
Exclusive German language institute
We focus only on German language, thus providing the best quality German classes in Chandigarh and Punjab.
OUR TESTIMONIALS
What our students say about us
Good Teaching Methodologies!
Everything is perfectly fine. I really love the way, how Neeraj sir taught us. He is the best and has good teaching methodologies. I love to be a part of German Haus. Danke.
Manveer Kaur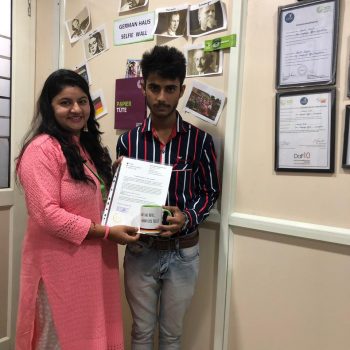 Teachers are really helpful!
Excellent interaction between students and teachers. Neeraj Sir and Rupali mam are doing an amazing job here. All the teachers are really helpful if one has any doubts. We really appreciate Neeraj sir for making German Haus' website super informative.
Nishcay, Medical apsirant for Germany
I couldn't have been more satisfied
I had a great experience with German Haus and completed A1 to B2 level just in 6 months from this institute. Before coming to German Hause I never imagined that I could pass my B1 Goethe German Zertifikat exam in my first attempt, but it was possible just because of dedicated and hard-working teachers, especially Neeraj Sir, The way of teaching is super understandable and learning environment is very friendly. Last but not least the fee structure is reasonable, I couldn't have been more satisfied.
Manju Budha, Master Student, now in Germany
Teachers are great!
It's the best place to learn german in Chandigarh, teachers are great, the classes are intuitive and fun, it's the most fun I had during any class period.
Priyam Dayora
I fell in love with this language!
I joined this place only because as i wanted to explore german language. But slowly and steadily just because of highly experienced teachers of this institute, I fell in love with this language. Thank you very much Respected teachers.
Anmol Sood
Excellent coaching institute!
German Haus is a very excellent coaching institute for learning German. The teachers and faculty are very good. I recommend German Haus to all who are seeking to learn German.
Nishita Srivastava
Friendly and knowledgeable teachers!
I did A1 from here & looking to start A2, a nice environment for learning. Friendly and knowledgeable teachers. I recommend German Haus if anyone interested to learn German.
Deepu Rana
Es ist super!
Es ist super... The staff here is very cooperative and friendly. Teaching profile is very good I personally recommend the viewers to study here. You'll find the best environment here.
Arzoo Malhotra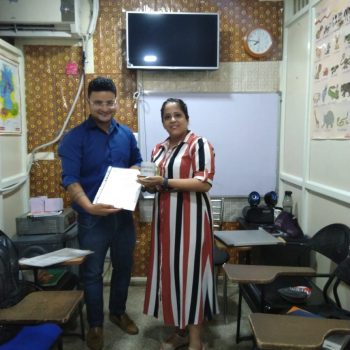 Quality teaching
One of the best institutes for learning the German language. Qualified, friendly and motivating mentors and quality teaching. I hope to see this institute grow more and more.
Ratika babbar, German teacher at Vivek High School, Mohali
fast and effective!
Highly recommended for anyone interested in learning the German Language in a fast and effective way.
Anhad Pannu
Best quality teaching!
Experience the best quality teaching here. Highly recommended by me👍 Teachers make the German language easy and fun.
Sneha Garg, now in Germany
Helpful teachers!
100% recommended for learning Deutsch. Very affordable and the teachers are super friendly and helpful. Thank you to all the teachers. It has been a great journey for me.
Parneet Singh
Concepts in precision!
It was an honor to study German here had a wonderful time. The concepts were taught in precision and the faculty were approachable and always willing to help.
Joel George Philip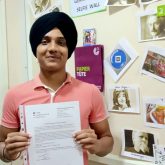 Communicative Deutsch!
One of the best institute to learn communicative Deutsch. The duration, of course, is good. And one can repeat the level.
Arshnoor Singh, Bachelor Aspirant for Germany
Fun-and-Learn atmosphere!
A great place to learn German if you seek a Fun-and-Learn atmosphere. The courses offer interactive and Responsive classroom sessions. Teachers provide a positive and encouraging learning environment and I've enjoyed my experience throughout. The staff is also very helpful, kind and supportive.
Priyanshu Mehta, Aspirant for Gemrany
Awesome teachers
Neeraj Sir and Sonali ma'am teach very well. They make language really easy and understandable. I recommend German Haus.
Neeru Gandhi, Spouse Visa aspirant
Patient teachers and Personal attention
The teachers are really patient and personal attention is provided during the lectures, which in my opinion is the most important thing when you are learning a new language. Apart from bookish language, we were also taught about German culture and habits.
Pravir Chaudhry, Master Aspirant for Germany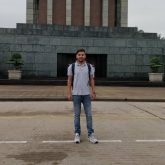 Better than Goethe Zentrum!
Great Teacher and also quite flexible depending upon your needs. There are weekdays and weekend batches for every level. Better than Goethe 34, you can also ask them if you want to do fast intensive course.
Abhijeet Singh, now in Germany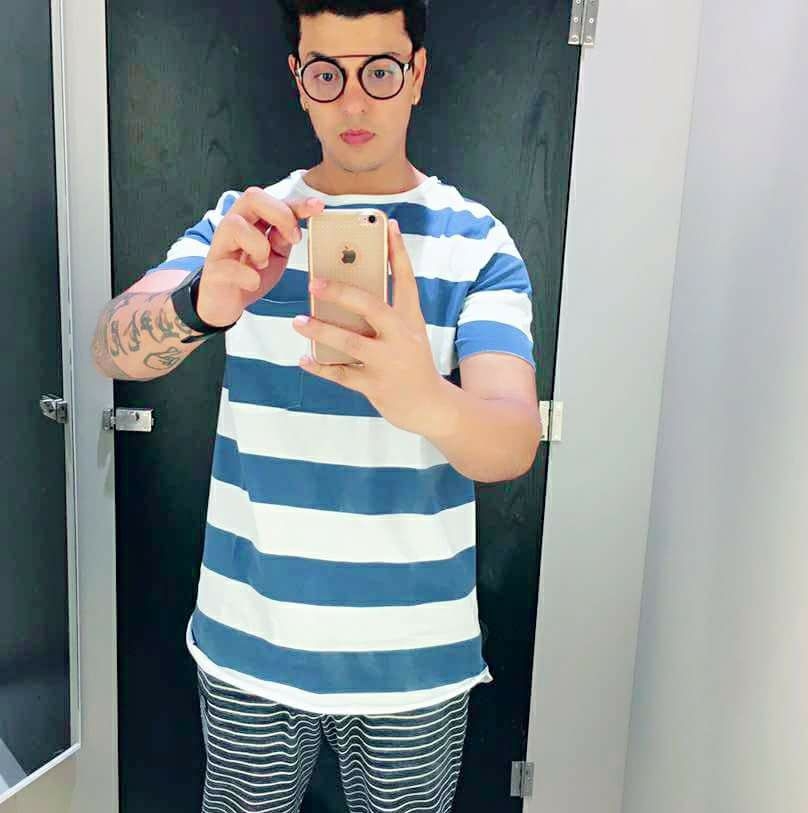 Best!
Best!
Akshay Dogra, now German Teacher in Rise Global Academy, Sector 32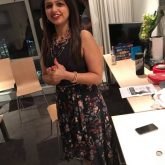 Awesome!
Awesome Team.Awesome place to learn everyday.
Ishita Suneja, German as Profession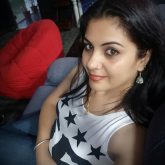 Great Experience!
Great experience with this institute. Thanks faculty for giving us a good path and guidance.
Anu Dheeraj Kairon, Germany aspirant
Excellent Institute in Chandigarh and Punjab!
An excellent place which actually moulded me to acheive the set goals. Thanks to the mentors Sonali Suneja Ma'am, Neeraj Sir and Yogeeta ma'am who ensured that I was on the right learning track. German Haus is one place I would really recommend to all the German Language enthusiasts in punjab, who are sure to find guidance at the right level and an extremely helpful bunch of staff members. Not to forget the extra weekend classes for the students who actually faced difficulty in catching up-helped me improve further. Certainly an excellent institute in Chandigarh, Punjab. Keep up the good work.
Haroon Rashid
Teachers have great knowledge!
It was a great session with german haus. Teachers have great knowledge about langauage. I would like to refer everyone to join German Haus, those who really keen to learn language.
Virender Kalsi, Germany aspirant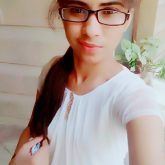 Professional and qualified faculty!
Best Institute in Chandigarh for learning German language. Professional and qualified faculty. Thanks a lot faculty for give us a good path and guidance.
Harnoor Kaur, Germany Aspirant
Best place to learn German!
Best place to learn German
Rashpinder Sarwara, now in Germany
Supportive faculty members!
I would say I was very lucky to join The language office. Flexible class timings, supportive faculty members and most important you'll have your basics clear. All the best to all.
Monica Chambial, now in Germany
Best palce to learn German in Chandigarh!
One of the best places in Chandigarh for learning the German language. I started A1 here now I completed B1 with good grades and planning to start B2. The faculty is so much supporting and understanding, the environment is really very good and Neeraj sir is so much intelligent, understanding and sympathetic. Thank you so much The Language office.
Rimpy Bajaj, M. Sc. (Bio-Tech) now in Germany
If you Have Any Questions Call Us On
8872093070, 8872116777