The Best German Language Institute In Chandigarh, Punjab. India
Monday - Saturday: 10.00 am - 06.30 pm Sunday: By Appointment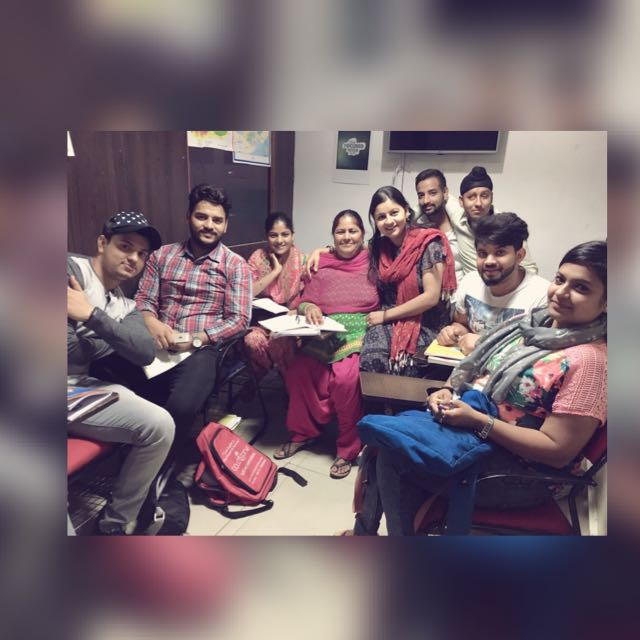 Why Study With Us?
Best German faculties and best German classes in Chandigarh and Punjab
Special Techniques
We have trained teachers in The Language Office. Our all teachers are trained by Goethe Institut, New Delhi
Qualified Staff
Our Qualified best teachers from industry give you best professional Knowledge.
Our Teachers
Some Special Teachers From The Industry!
OUR TESTIMONIALS
What Students Say About Us?
Native jargon of Deutschland!
Easily the best german institute in the city. Besides the examination preparation, there's a lot of focus on basic concepts and the native jargon of Deutschland.
Diviyadeep Singh
Caring and experienced staff!
The right place to learn German! Caring and experienced staff.
Aarushi chadha
Cooperative staff!
German Haus is the best institute to learn german language. The staff is very cooperative. The best part of this institute is that they offer weekend classes to clear our doubts.
Amandeep Choudhary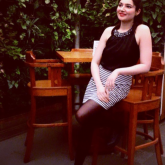 Great experience!
Hallo! Its been a great experience to learn the German language from this institute. My language teacher was yogeeta mam and she taught me very well. I am feeling grateful to be a part of this institute.
Pallavi Soni
Repeat batch without any cost
It was a great experience learning with Mr. Neeraj Pant online. The class was a lot of fun and learning. I would highly recommend learning German with "German Haus". The course fee is quite reasonable and moreover, I like the idea of a repeat batch, which I never heard elsewhere.
Gagandeep Kaur
Good Teaching Methodologies!
Everything is perfectly fine. I really love the way, how Neeraj sir taught us. He is the best and has good teaching methodologies. I love to be a part of German Haus. Danke.
Manveer Kaur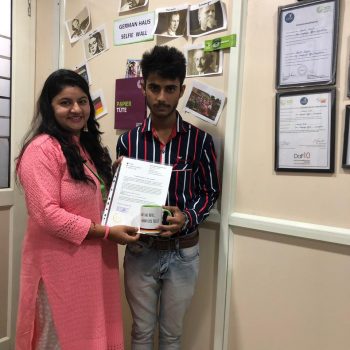 Teachers are really helpful!
Excellent interaction between students and teachers. Neeraj Sir and Rupali mam are doing an amazing job here. All the teachers are really helpful if one has any doubts. We really appreciate Neeraj sir for making German Haus' website super informative.
Nishcay, Medical apsirant for Germany
I couldn't have been more satisfied
I had a great experience with German Haus and completed A1 to B2 level just in 6 months from this institute. Before coming to German Hause I never imagined that I could pass my B1 Goethe German Zertifikat exam in my first attempt, but it was possible just because of dedicated and hard-working teachers, especially Neeraj Sir, The way of teaching is super understandable and learning environment is very friendly. Last but not least the fee structure is reasonable, I couldn't have been more satisfied.
Manju Budha, Master Student, now in Germany
Teachers are great!
It's the best place to learn german in Chandigarh, teachers are great, the classes are intuitive and fun, it's the most fun I had during any class period.
Priyam Dayora
I fell in love with this language!
I joined this place only because as i wanted to explore german language. But slowly and steadily just because of highly experienced teachers of this institute, I fell in love with this language. Thank you very much Respected teachers.
Anmol Sood
Excellent coaching institute!
German Haus is a very excellent coaching institute for learning German. The teachers and faculty are very good. I recommend German Haus to all who are seeking to learn German.
Nishita Srivastava
Friendly and knowledgeable teachers!
I did A1 from here & looking to start A2, a nice environment for learning. Friendly and knowledgeable teachers. I recommend German Haus if anyone interested to learn German.
Deepu Rana
Es ist super!
Es ist super... The staff here is very cooperative and friendly. Teaching profile is very good I personally recommend the viewers to study here. You'll find the best environment here.
Arzoo Malhotra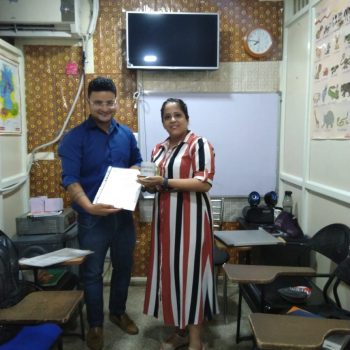 Quality teaching
One of the best institutes for learning the German language. Qualified, friendly and motivating mentors and quality teaching. I hope to see this institute grow more and more.
Ratika babbar, German teacher at Vivek High School, Mohali
fast and effective!
Highly recommended for anyone interested in learning the German Language in a fast and effective way.
Anhad Pannu
Best quality teaching!
Experience the best quality teaching here. Highly recommended by me👍 Teachers make the German language easy and fun.
Sneha Garg, now in Germany
Helpful teachers!
100% recommended for learning Deutsch. Very affordable and the teachers are super friendly and helpful. Thank you to all the teachers. It has been a great journey for me.
Parneet Singh
Concepts in precision!
It was an honor to study German here had a wonderful time. The concepts were taught in precision and the faculty were approachable and always willing to help.
Joel George Philip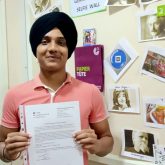 Communicative Deutsch!
One of the best institute to learn communicative Deutsch. The duration, of course, is good. And one can repeat the level.
Arshnoor Singh, Bachelor Aspirant for Germany
Fun-and-Learn atmosphere!
A great place to learn German if you seek a Fun-and-Learn atmosphere. The courses offer interactive and Responsive classroom sessions. Teachers provide a positive and encouraging learning environment and I've enjoyed my experience throughout. The staff is also very helpful, kind and supportive.
Priyanshu Mehta, Aspirant for Gemrany
Awesome teachers
Neeraj Sir and Sonali ma'am teach very well. They make language really easy and understandable. I recommend German Haus.
Neeru Gandhi, Spouse Visa aspirant
Patient teachers and Personal attention
The teachers are really patient and personal attention is provided during the lectures, which in my opinion is the most important thing when you are learning a new language. Apart from bookish language, we were also taught about German culture and habits.
Pravir Chaudhry, Master Aspirant for Germany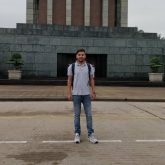 Better than Goethe Zentrum!
Great Teacher and also quite flexible depending upon your needs. There are weekdays and weekend batches for every level. Better than Goethe 34, you can also ask them if you want to do fast intensive course.
Abhijeet Singh, now in Germany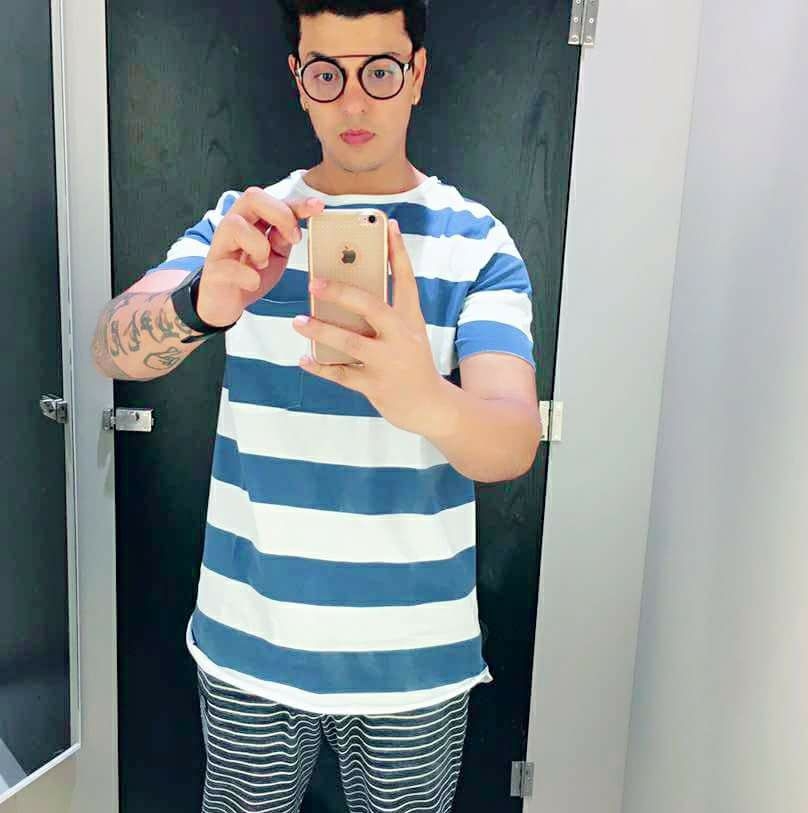 Best!
Best!
Akshay Dogra, now German Teacher in Rise Global Academy, Sector 32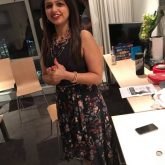 Awesome!
Awesome Team.Awesome place to learn everyday.
Ishita Suneja, German as Profession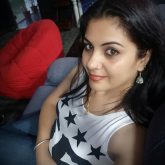 Great Experience!
Great experience with this institute. Thanks faculty for giving us a good path and guidance.
Anu Dheeraj Kairon, Germany aspirant
Excellent Institute in Chandigarh and Punjab!
An excellent place which actually moulded me to acheive the set goals. Thanks to the mentors Sonali Suneja Ma'am, Neeraj Sir and Yogeeta ma'am who ensured that I was on the right learning track. German Haus is one place I would really recommend to all the German Language enthusiasts in punjab, who are sure to find guidance at the right level and an extremely helpful bunch of staff members. Not to forget the extra weekend classes for the students who actually faced difficulty in catching up-helped me improve further. Certainly an excellent institute in Chandigarh, Punjab. Keep up the good work.
Haroon Rashid
Teachers have great knowledge!
It was a great session with german haus. Teachers have great knowledge about langauage. I would like to refer everyone to join German Haus, those who really keen to learn language.
Virender Kalsi, Germany aspirant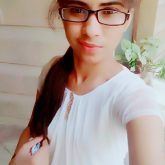 Professional and qualified faculty!
Best Institute in Chandigarh for learning German language. Professional and qualified faculty. Thanks a lot faculty for give us a good path and guidance.
Harnoor Kaur, Germany Aspirant
Best place to learn German!
Best place to learn German
Rashpinder Sarwara, now in Germany
Supportive faculty members!
I would say I was very lucky to join The language office. Flexible class timings, supportive faculty members and most important you'll have your basics clear. All the best to all.
Monica Chambial, now in Germany
Best palce to learn German in Chandigarh!
One of the best places in Chandigarh for learning the German language. I started A1 here now I completed B1 with good grades and planning to start B2. The faculty is so much supporting and understanding, the environment is really very good and Neeraj sir is so much intelligent, understanding and sympathetic. Thank you so much The Language office.
Rimpy Bajaj, M. Sc. (Bio-Tech) now in Germany